ELLE / BURBERRY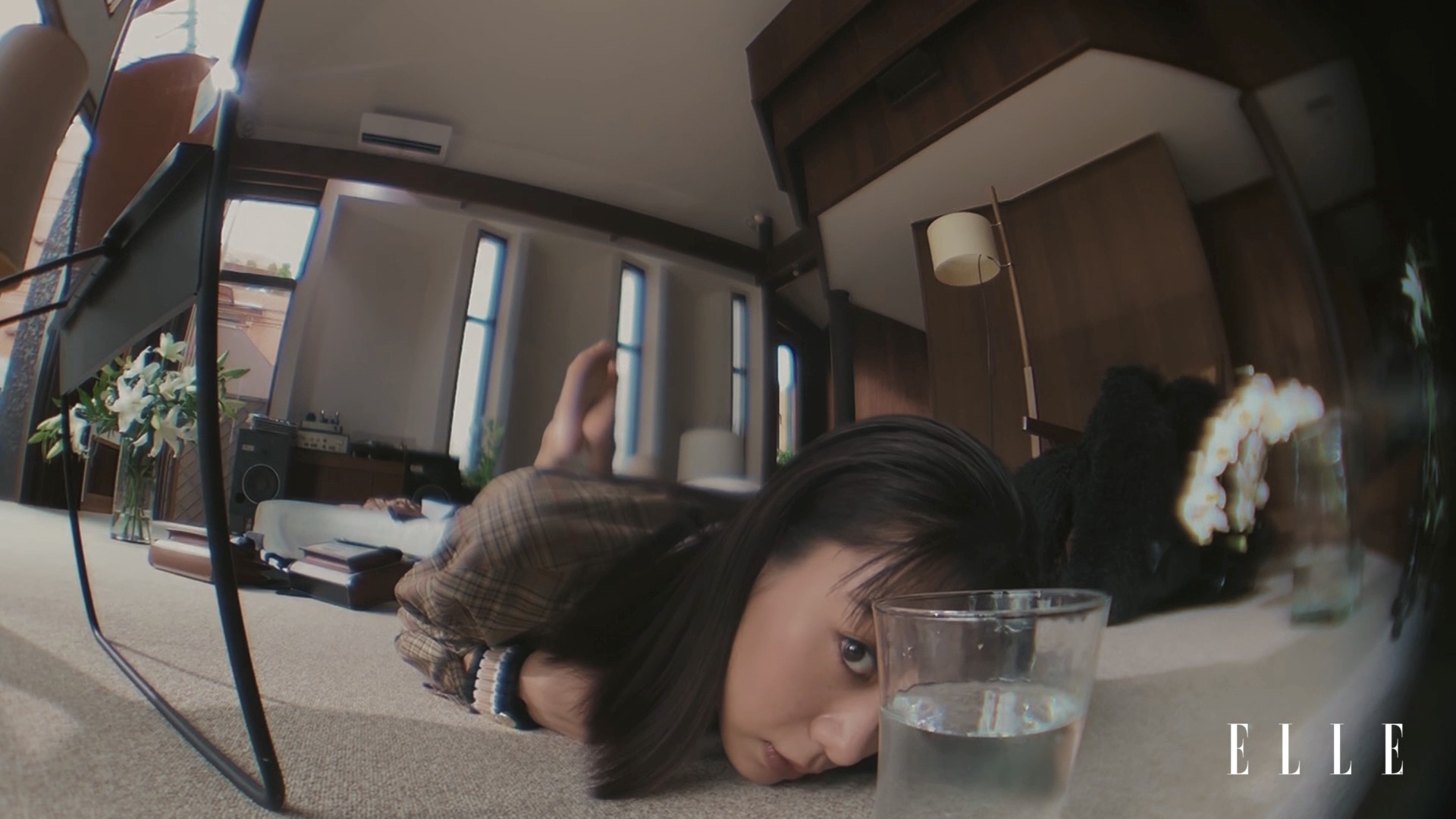 TOKYO director, Jo Motoyo, has directed her second fashion film for ELLE; this time, a collaboration between ELLE and the newly rebranded and revitalised English fashion brand, Burberry, led by designer, Riccardo Tisci. A long time fan of Tisci when he was designing for Givenchy, Jo was honored to have been given the opportunity to direct this project.
Jo thoroughly researched the new era of Burberry with Tisci at the helm, reading his interviews countless times and watching videos of Burberry collections over and over to find the right inspiration for her film.
Her research led her to the concept of this film that "we are not able to grasp everything". Jo wanted the film to evoke the feeling of "overflowing" from the straight lines and grids of Burberry's signature plaid pattern. She chose to capture the model in multi-angle, using various cameras placed at different angles to build this sense of fluidity and movement.
A comment from Jo: "I love fashion. First of all, I thought about how to make the clothes and bags stand out in the film. I took on the challenge of shooting in multi-angle which is pretty difficult to control as all the different cameras must be placed as accurately as possible. I think I successfully achieved my goal which was to show the products to the audience while evoking emotion and elements of surprise. Through the process of this challenging shoot, I was able to find lots of interesting shots that motivate me to do more exploration in future projects. I'll save that for the next time!"
Watch the video here: https://www.elle.com/jp/pr-stories/promotion/a33579418/f-burberry-2009/
Enjoy the Behind The Scenes of this film on Instagram: @ellejapan
TOKYO : Produce, Direction, Edit, Camera
Director : Jo Motoyo
Producer : Tomoko Morishige
Production Manager : Yuta Hayami, Miyu Takahashi
Director of Photography : Tadashi Sato
Editor : BTS offline editor: Tamara Ishida
Production Company : TOKYO