TOKYO awarded at AD STARS 2021!
2021.09.07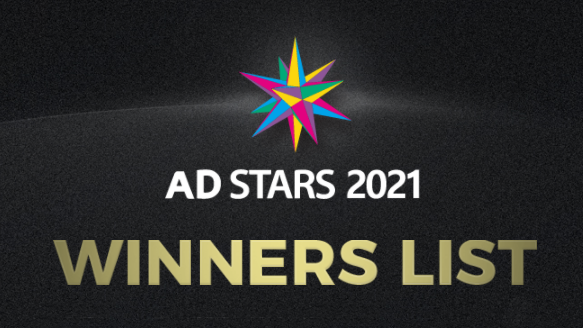 TOKYO is happy to announce ourselves as award winners at AD STARS 2021. Founded in 2008, AD STARS is an international advertising awards body held in Busan, South Korea. This year, they had over 20,000 entries from 60 countries, around the theme of "Re:AD".
 
Here is a list of our winners – congratulations! Click on the titles to watch.
 
Director&Cinematographer:Kazuki Takahashi (TOKYO Management) 
BRONZE – FILM CRAFT

FINALIST – PR

FINALIST – PRINT

for more info: https://lab.tokyo.jp/seibu-sogo-i-am-who-i-am-receipts-are-the-new-wish-lists/

TV TOKYO「RED RESTAURANTS DRIVE」
※title sequence and case video productions

FINALIST – PR

[ Title Sequence ]

Producer:Go Tanabe, 
Production Manager:Eriko Amari, Akari Kubota


[ Case Video ]

Producer:Go Tanabe
, Production Manager:Leo Otake


Check out more on AD STARS's Winners List:http://www.adstars.org/winner/Index.do