Theater Company Dramatic Yuya Announces
Sixth Production "Hoshino Tatakai"!
2023.05.02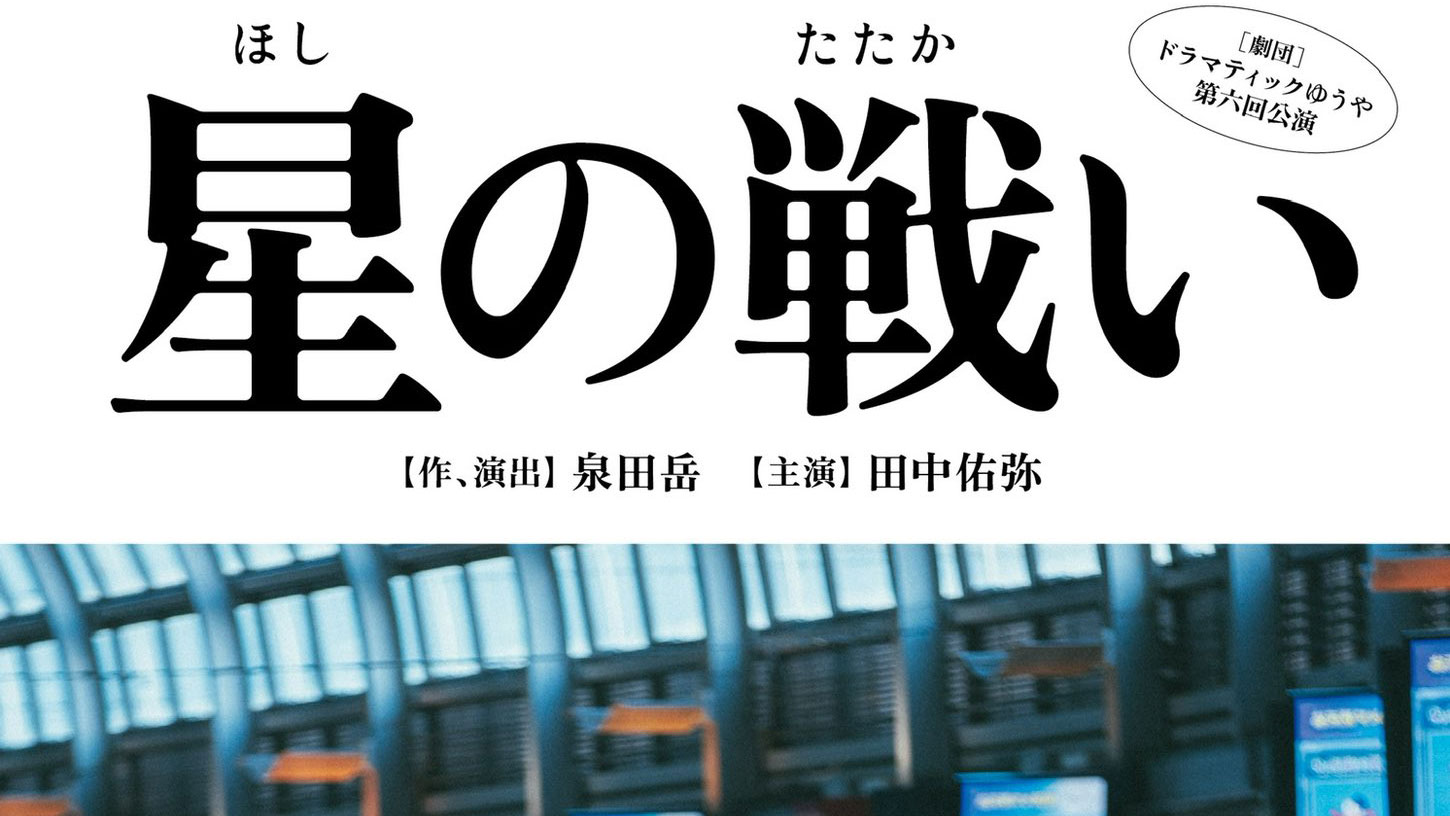 Their sixth production, "Hoshino Tatakai – Battle of the Stars,",  written and directed by TOKYO's director Takeshi Izumida and the lead actor Yuya Tanaka. The play will run from June 2nd to June 4th at Shinjuku Theater Brats in Tokyo.
In a statement, Yuya Tanaka expressed his enthusiasm for the upcoming production, stating, "We have finally decided to quit watching videos of dogs and babies on social media, videos of foreigners failing at robbery, and videos of 'school stuff' by YouTubers from bottom-of-the-barrel high schools, and now we are ready for the rehearsal!"
Their previous shows had sold-out success, and this play will promise to be just as thrilling. Tickets priced at 4,000 yen in advance and 4,500 yen at the door.
Book your ticket HERE!
Date
Friday, June 2nd, to Sunday, June 4th .
Venue
Theatre Brats
Time Table
Friday, June 2nd: 19:30
Saturday, June 3rd: 13:00/18:00
Sunday, June 4th: 13:00/18:00
※Door opens 30 minutes before each show.
Price
Advance: 4,000Yen
At door: 4,500Yen