Walking to Success: Takeshi Izumida's 'walk walk' Wins Gold at 'ONE SHOW'
and Bronze at ADC Annual Awards
2023.07.03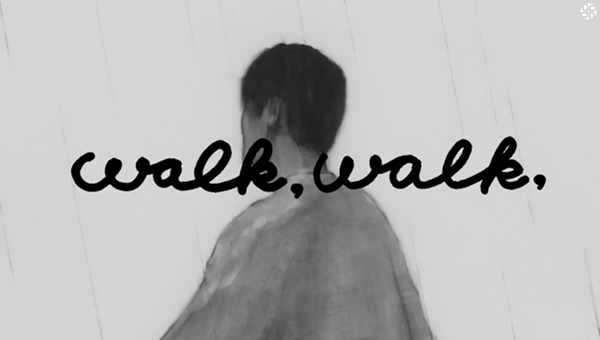 Embarking on an awe-inspiring ascent, Takeshi Izumida, the visionary director behind "walk, walk," has reached the summit of recognition, conquering both ONE SHOW 2023 and the prestigious NY ADC (ADC Annual Awards) 2023!
"walk, walk" was originally crafted as the resplendent Opening Movie for the DENTSU ADVERTISING AWARDS 75th ANNIVERSARY EXHIBITION. It surged to the pinnacle of success, claiming the coveted Gold in the Design (Craft – Art Direction) category at ONE SHOW. A remarkable achievement that echoes the triumph of reaching the summit.
But the journey didn't end there. Just as an intrepid explorer continues to push forward, "walk, walk" shone brilliantly at NY ADC, securing a well-deserved Bronze in the ILLUSTRATION (Animation) category.
The talented Takeshi Izumida's directorial expertise and the skillful editing by TOKYO's esteemed editor, Kyohei Kaneko, have played a significant role in bringing "walk, walk" to life. As they continue their ascent in the realm of advertising and design, fueled by their dedication to innovation and unwavering passion, TOKYO's future expeditions hold the promise of captivating vistas, waiting to be explored.
ONE SHOW is one of the largest advertising festivals and  "ADC Annual Awards" is the oldest advertising design festival, acclaimed internationally.