TOKYO's Takeshi Izumida Directs
Third Stage Play "Kaiju no Yume"
2019.05.28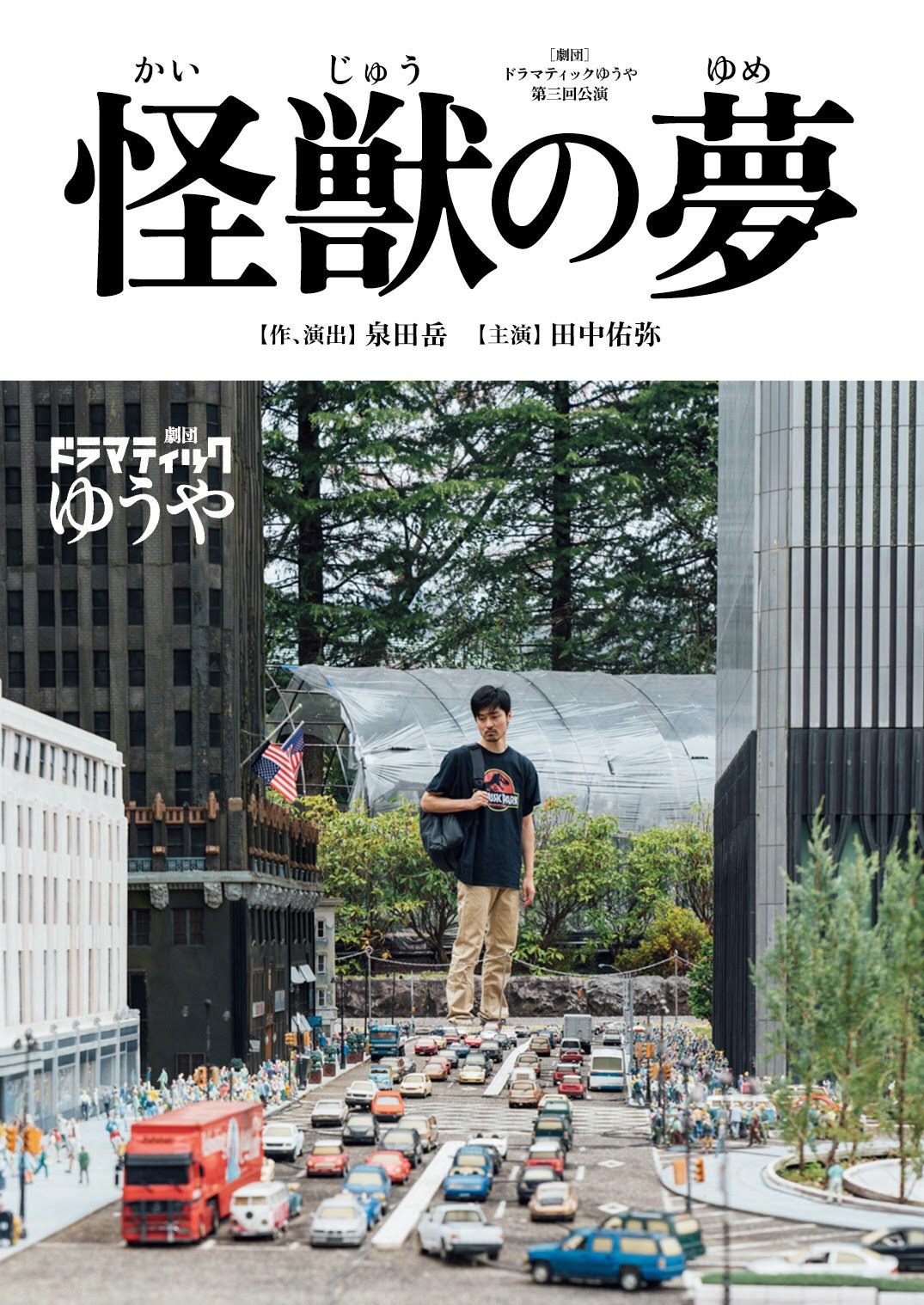 TOKYO director Takeshi Izumida's third play "Kaiju no Yume" returns to the stage. Takeshi takes on both writing and directing duties, with two-person theatre company Gekidan Dramatic YUYA performing at the APOC Theatre. The play opens on Thursday 30th May.
Writer/Director: Takeshi Izumida
Cast: Yuya Tanaka
Venue:APOC Theatre, Tokyo-to, Setagaya-ku, Sakuragaoka 5-47-4
Nearest station: Chitose-Funabashi (Odakyu line)
Dates: 30th May 2019 – 2nd June 2019
Performance times:5/30 Thu. 19:30, 5/31 Fri. 19:30, 6/1 Sat. 13:00/18:00, 6/2 Sut. 13:00/18:00
*Doors open 30 minutes before these times.
Tickets: 3,500Y advance, 4,000Y on the door
(Advance tickets come with a special commemorative sticker)
Free seating (please arrive early)
Tickets can be booked here: https://www.quartet-online.net/ticket/dramatic3