Monthly magazine 'Brain' explores the creative spirit of today's film producer.
TOKYO producer Shunsuke Imoto discusses his process and
how he makes things happen.
2019.12.10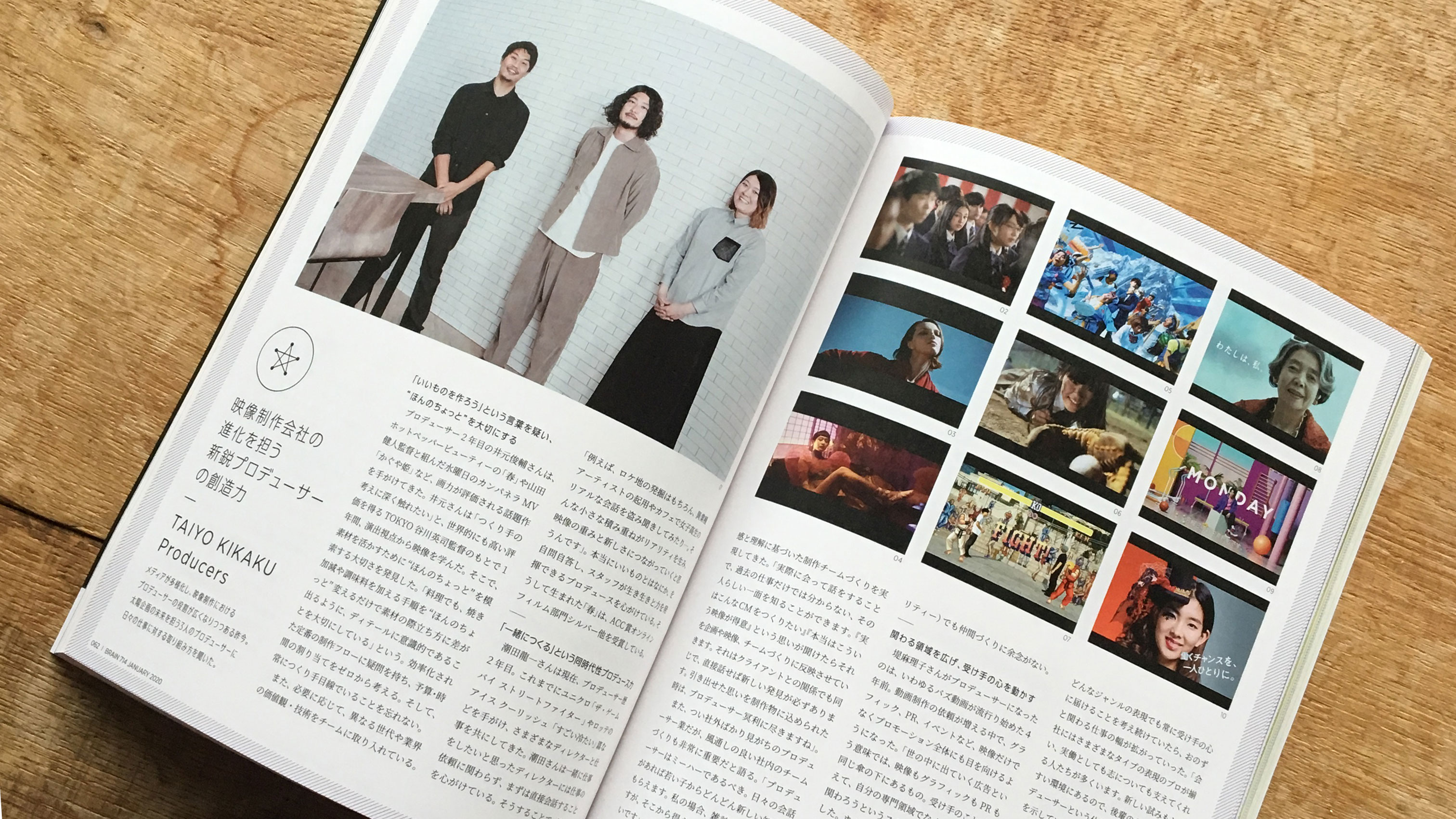 New generation of creative producers driving the evolution of today's film production companies.

TOKYO's producer, Shunsuke Imoto explains how he approaches his projects and the sometimes unconventional production choices that make them even better. The secret to his success, he says, is a wariness of over confidence and a strong attention to the smaller details.

Brain – January 2020 issue

You can also read the article online here.